River Runs and Forest Trails
No sooner had 18th century settlers dug a toehold in the upper Connecticut River Valley, than travelers from elsewhere made the wilderness a hot new destination. They came for the same things that interest us today – fresh air, mountains, free-flowing waters, and adventure.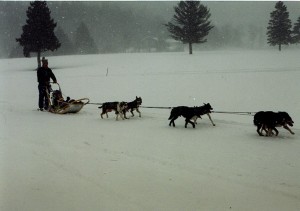 Beginning in cold springs high in the Great North Woods, the Connecticut River quickly gathers volume and takes on multiple personalities. It turns sedately through vast pools and lazy eddies, then dashes down between boulders.
Canoeists and kayakers can choose either swift, challenging water, or a quiet, flatwater paddle. On nearby lakes and ponds, anglers fish through the summer and then through the ice. According to the season, skiers skim over the water or down groomed slopes while mushers and snowmobile enthusiasts explore through the snowy woods.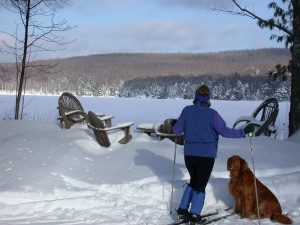 State parks, campgrounds, and trails throughout the region – including the Appalachian Trail itself – offer backcountry experiences for hikers, cross-country skiers, and mountain bikers. Those looking for a true wilderness trail experience will want to know about the Cohos Trail, a 162-mile remote trail in northern-most New Hampshire. Rural roads make for excellent family bike touring from village to village. In the winter, a network of snowmobile trails links many communities.
Some places in the Valley are as wild as you'll find in New England. Throughout the region, and through four seasons, you'll find the setting for your favorite form of adventure. And at night you can sleep out under the stars, in a place where it's still dark enough to see them.
The River Trail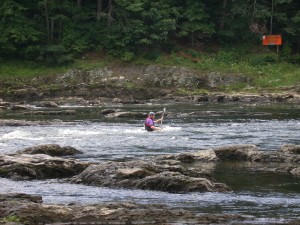 The Connecticut River itself is a trail. Native Americans employed the river and its tributaries as a network of highways between Canada and Long Island Sound. Today, boat landings provide public access sites for boating, canoeing and fishing. The Connecticut River Paddlers Trail Organization provides a wealth of information and interactive maps of river access points for the entire Byway region.
Valley Quest
Valley Quest is a series of more than 125 treasure hunts stretching across 40 towns in the Connecticut River Valley in Vermont and New Hampshire. Quests, making use of hand-drawn maps and riddle-like clues, lead to hidden special places, such as remote lakes, old cellar holes, favorite trees, and forgotten cemeteries. Quests are exciting adventures that gently share and teach the natural and cultural history of the region.
State Parks
In the Byway region's many state parks, you can choose your form of adventure among camping, picnicking, swimming, hiking, biking, boating, and fishing.
Here's a clickable map to help you find Vermont state parks convenient to the Byway, and some general information about New Hampshire state parks. Or you can visit them here, from south to north:
Trails
The premier footpath in the Byway region is the Georgia-to-Maine Appalachian Trail, which passes through both Vermont and New Hampshire and crosses the Connecticut River at Norwich-Hanover.  Another extraordinary trail is the 740-mile Northern Forest Canoe Trail running east-west linking the Adirondacks and Northern Maine. A living reminder of the history and heritage of the Native Americans who traveled these waters in birch bark canoes, the trail crosses the Connecticut River via the Upper Ammonoosuc and Nulhegan watersheds.
The Waypoint Communities, Interactive Map and our Travel the Byway Itineraries will guide you to even more information about recreation and what to see and do here in the valley of the Connecticut River.