One River, Two States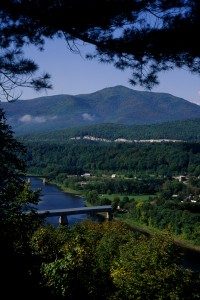 The Connecticut River is the natural bridge that unites New Hampshire and Vermont for over half of the waterway's 410-mile journey from the Canadian border to the Atlantic Ocean. From the days of the earliest settlers, nearly three hundred years ago, we in the Northern Connecticut River Valley have had our own way of doing things. We once even tried to form our own state, with the Connecticut River in the center, although General George Washington himself put an end to that idea.
Since then, the region has evolved its own distinctive culture. It's a landscape of hill farms and small towns, where newcomers might operate the general store and descendants of old-time families run businesses in cyberspace, where loggers make sculptures, and teachers raise sheep. It's a place where the regional culture can't be confined within our great museums. You'll find authentic historic sites from one end of the watershed to the other. Many of our downtown centers and neighborhoods are themselves historic districts.
Our church steeples and village greens still provide picture postcard views, and in some places at night you can see for miles and count the house lights on the fingers of one hand. But these days our traditional Town Meetings and old-time church suppers are enriched by lively downtown and village scenes, where you'll find art galleries, antique auctions, craft fairs, concerts, and live theater. Catch the show, join the dance, check out the shops on Main Street.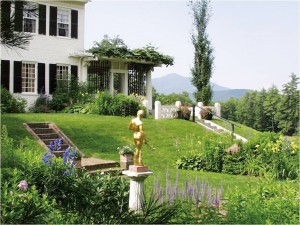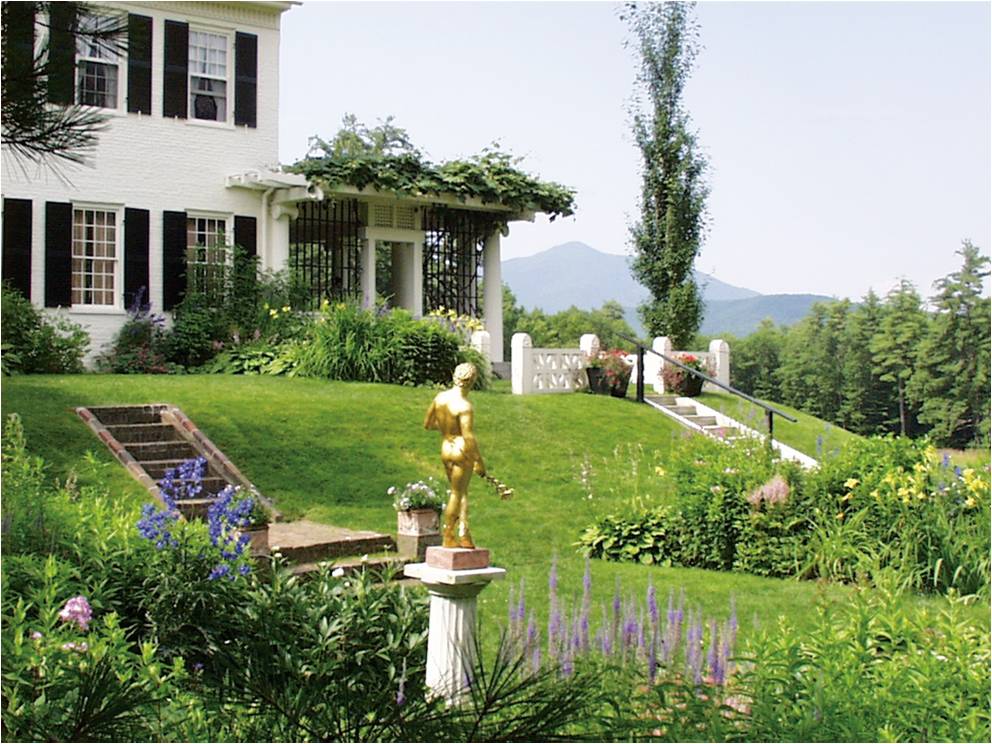 Among the most illustrious artists of the Connecticut River Valley is the sculptor Augustus Saint-Gaudens (1848-1907). The Saint-Gaudens National Historic Site in Cornish, NH, preserves the home, gardens and studios where the sculptor summered from 1885-1897.
Among his most well-known works are the Shaw Memorial in Boston, the Chicago sculpture depicting Abraham Lincoln, and the monument to General Sherman in front of New York's Plaza Hotel. Saint-Gaudens drew into his sphere many other artists and musicians who collectively became known as the Cornish Colony, here at "little New York," from about 1885-1935.  Among those drawn to the Cornish Colony was the Parrish family, including popular artist Maxfield Parrish, who created luminous paintings of Connecticut River Valley scenes. Those who live here know that the remarkable lighting for which his work is so well known is a true reflection of the Connecticut River Valley skies.
Our Travel the Byway Itineraries and Interactive Map will guide you through the natural, historic, and cultural highlights of each region.