Brattleboro Historic Sites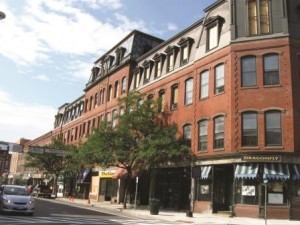 Situated parallel to the river and running the entire five-block length of Main Street is the Brattleboro Historic District, encompassing 62 buildings of predominantly commercial, civic, and religious-use buildings and representing 140 years of development that began before 1840. Although most storefronts have been altered by use, the buildings generally retain much of their historic integrity.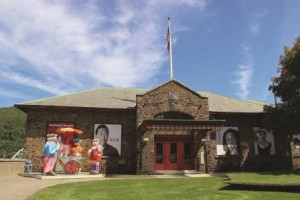 Located in downtown Brattleboro, Vermont, Union Station was constructed by the H. Wales Lines Company in 1915 and quickly became one of the busiest train stops in Vermont. In 1972, the top two floors were converted into a museum while the basement was reintroduced as a passenger station for Amtrak.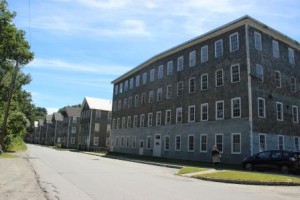 By the late 19th century, the Estey Organ Building in Brattleboro, Vermont produced between 1,600 and 1,800 organs a month with forty organs exported to Europe every week. In 2002, the Estey Organ Museum was founded with a mission to become a "world-class interactive music museum.

Creamery Bridge, Brattleboro's lone surviving wooden covered bridge, is clearly visible from Route 9, the main east-west route across southern Vermont. With its bold barn red color, Creamery Bridge defies the traditional white color of covered bridges throughout the country.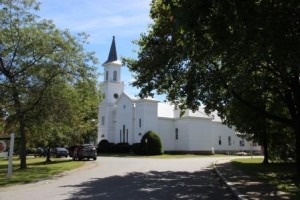 Heralded as the "Gateway to Vermont," the residents of West Brattleboro are proud of their heritage as the original Brattleboro community. Chartered in 1753, the "West Village" is now a designated historic district and includes 100 acres and 17 buildings of Greek Revival and Italianate architecture.
Located within the rural farm lands and nearby Connecticut River of Vernon, Vermont, is a simplistic building holding the roots of a faith by community members steeped in the doctrine of the Second Coming of Jesus Christ. By 1860 the number of people gathering in homes and schoolhouses to conduct faith services had grown to such a level that the Second Advent Society was formed, and land was leased to build a 150-seat chapel, at a cost of $1,000. The one story, gable roofed chapel of 3 x 3 bays featured a post and beam frame, set on a brick foundation. Over the years, the interior has maintained its 19th century character.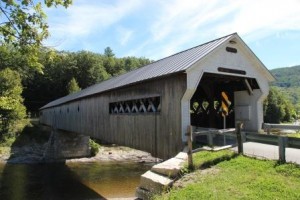 West Dummerston Covered Bridge is Vermont's longest covered bridge structure, spanning 271 feet across the West River, and remains a useful part of everyday life when traveling between Route 30 and Route 5.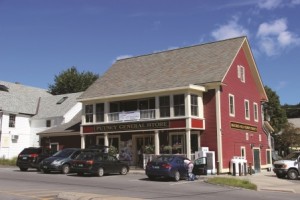 With thirty percent of the buildings in Putney Village dating before 1830, the community, situated within the Connecticut River Valley, has been preserved over the years to provide a wonderful window into New England's heritage.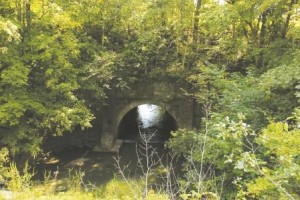 In a time when iron and steel had displaced wood and stone in bridge construction, Vermont-native farmer, engineer and mason, James Otis Follett, created a stone arch bridge in 1902 to carry a town highway across East Putney Brook. While a diverted roadway has terminated its use, it's worth a trip on the trail less traveled to discover this hidden gem.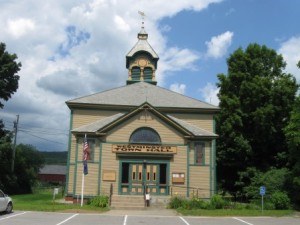 As one of the first village settlements in Vermont, the Westminster Village Historic District is probably the oldest town plan still in use today.
R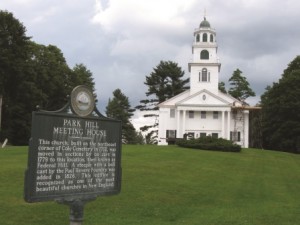 ecognized as one of New England's most beautiful churches, the 1764 Park Hill Meeting House resides next to Cole Cemetery in the rolling hills of Westmoreland, New Hampshire.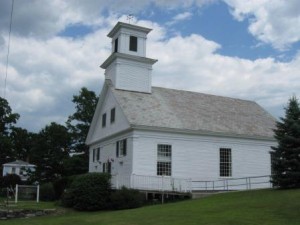 Asbury Methodist Church, located in Chesterfield, New Hampshire, is a wonderfully preserved example of Grecian-style architecture. Built in 1844 by Oscar C. Coolidge, the church has earned the official title as the "mother church of Methodism in New Hampshire."